Medieval Prom Dress
Let say you are invited to a Medieval themed prom night, what type of Medieval prom dress can you choose?
As prom night is a very important occasion for a teenager, looking for a suitable prom dress that can steal the show is always the dream of every teenage girl.
Promenade is no longer just a quiet formal ball for dance, but it is now developing into parties with different themes like Hawaiian Luau, Walk of Fame, Medieval and Masquerade theme.
The conventional Medieval dress is usually in black colour. You can also find many of the prom dress vintage style in attractive red, purple, maroon, blue and even white.
These medieval dresses is floor-sweeping long with extended elegant sleeves. However, you can find short medieval dress in a cheaper price. But, in order to be the belle of the ball, it always looks more gorgeous in long dress.
These Medieval prom dresses employ fabrics like velvet, chiffons or satin with some laces to embellish the gown.
Bands of decoration and colourful borders can be trimmed on the dress to be lavished with the richly, upper class sense. Belt can be attached around the waist and create attention to your slender waist.
To be best fitting in prom dress vintage style, you would have to ask a dressmaker to tailor in accordance with your very own preference. In this way, you can choose the specific fabrics and design to create your own medieval dresses.
However, it costs a high price on your prom dress. Then, you are trying to shop from boutiques and costume shops. But, every unique medieval prom dress from boutiques by designers can be expensive as well.
On the other hand, the design of the Medieval dress in costume shop may be unattractive or it is out of your favour. And, usually several identical copies of a Medieval dress can be found selling in different costume shops. It would be a great disaster for wearing the same dress with others for your prom night.
So, if you want it to be affordable and to avoid the awkward moment of wearing the same dress with other people, you can create your own prom dress through the internet.
Although you cannot choose the fabrics, you can give them your size and hopefully they also provide tailor-made dress with a cheaper price. But, be sure to buy them early as alterations might be needed. Finally, the next thing would be to decide upon your hairdo and ready to go.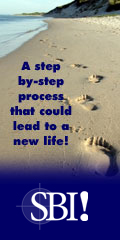 Click here to return from Medieval Prom Dress to Prom Dresses Page

Click here to return to Homepage