1930s Fashion - A Genteel Fashion Era
Before the arrival of the exaggerated shoulder pads by the 1940s, 1930s fashion appeared to be more genteel.
If you remember the story from
The Curious Case of Benjamin Button
, where the buttons were replaced by the zippers, it was also the time where zip became popular in 1930s.
It was one of the most substantial developments in the 1930s ladies fashion industry, where a sales campaign for vintage designer dresses started to use zippers on children's clothing.
In the early 1930s, women were tired of fighting over equality, and decided to get rid of the boyish look.
With more attention at the shoulder, they began to wear more tailored vintage designer dresses with butterfly sleeves, small waistline curves and budding rounded busts to enhance the feminine structure of a lady.
The dresses were long and elegant. Distinctive difference of the clothes could be seen between the daywear and the evening gown.
The day wear was sweet and graceful; the evening wear was often backless, with the gown longer at the back.
These flowy dresses are known as the asymmetrical dresses and are daring, glamour and close fitting which were intended to show their slim figures with the added sequins to shimmer even more under the light.
These 1930s vintage clothing was made from the man-made fibres. It was the time when synthetic nylon was widely used to make stockings; rayon that felt and looked similar like a silk was used for dresses and viscose for linings and lingerie.
Other than the 1930s vintage clothing, which was using new improved fabrics, another interesting trend in this era was the passion for sunbathing.
Travelling to resorts along the Mediterranean for sunbathing was fashionable. They tried to get themselves tanned and show them off with their sexy, backless evening gowns.
Although 1930s was also the great depression era, it did not halt it from being the era of the dancing, big bands and night life.
The fashion industry was started to be determined by the Hollywood actresses as people were becoming more aware of the hairstyles and dresses they had seen on the screen.
It was also the time where hair perm was improved. Thus, the 1930s hairstyles became more appealing, with softer perms. As the 1930s hairstyles were also influenced by the fashion trends and Hollywood actresses, it was starting to be more feminine compared to the boyish hairstyles of the 20s.
The cloche hats were replaced with the small plate shaped hats, revealing their foreheads, often worn tilted to one side.
Other renowned 1930s fashion trends include the handkerchief with pleats, mix matching of skirts and dresses with clutch coats and the halter necklines, backless dresses in the late 1930s.
Many of the design of these flowy dresses are contemporary in fashion design. The fashion in this era could be the inspirations of the designers today.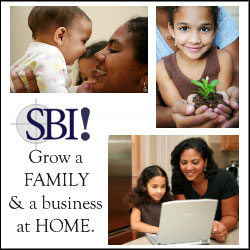 Click here to return from 1930s Fashion to Women's Fashion Page

Click here to return to Homepage